About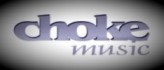 In 1993 Byron Bogues started making music with Carsten Fietz, who already had some experiences in producing electronic music.
In 1994 they splitted and started building up their own studios.
In 1995 Byron Bogues had his first releases on Energized Records from Frankfurt.
After the succesful start he founded in 1996 his first own label,
440 Hz Records
.
In 1998 he started the great collaboration with Carsten Fietz (Submeditation) and Tobias K. (Code And Structure).
Choke Music
was founded and the first releases followed in 1999.
After the worldwide success, especially in the UK, they started the sublabels
Eruptive Records
and
3D Records
.
After 5 years of hard work around the clock they saw that they needed a personal change. So they splitted.
Carsten Fietz took 3D Records, Byron Bogues the rest of the labels.
Byron Bogues started in 2004 his new label,
Baby Bogues Recordings
and had some some great releases with some wellknown artists like Gabriel Ananda, Jens Zimmermann, Matt Star and Jeff Bennett.
In the meantime Byron Bogues had 65 releases on vinyl, a lot of CDs, complilations and digital releases.
Currently he plays a lot as a DJ and he is also planning some new releases in 2021.
---
● Byron Bogues - 2 B In Love (BABY BOGUES 001)
● Byron Bogues - 2 B In Love Remixes (BABY BOGUES 001R)
● Byron Bogues - Iiawah (BABY BOGUES 002)
● Byron Bogues - Gadget / Clockwork, Belgium (CLOCKWORK 010)
● Byron Bogues - Warm Coldness E.P. / Invasion, Belgium (INVASION 028)
● Byron Bogues - Weiter, Weiter (TRITONE 027)
● Byron Bogues - Synthpearls (ERUPTIVE 10,5)
● Byron Bogues - Synthpearls 2 (ERUPTIVE013)
● Byron Bogues Vol.1 - Defatore (LTD440HZ-01)
● Byron Bogues Vol.2 - Bassment Part 1(LTD440HZ-02)
● Byron Bogues Vol.3 - Breath Control (LTD440HZ-03)
● Byron Bogues Vol.4 - Unlimited Pleasure E.P. (LTD440HZ-04)
● Byron Bogues Vol.5 - Virgo (LTD440HZ-05)
● Byron Bogues vs. T.K.O. - Straight Flash (LTD440HZ-07)
● Byron Bogues Vol.6 Meets Mobile Funk - Saxy Follies (440HZ-08)
● Byron Bogues Vol.7 - Reflections (LTD440HZ-10)
● Byron Bogues Vol.8 - His Masters Choice (LTD440HZ-11)
● Byron Bogues Vol.9 - Assimilation (LTD440HZ-12)
● Byron Bogues Vol.10 - Greyscale (LTD440HZ-13)
● Byron Bogues - Assimilation Remixes (LTD440HZ15)
● Byron Bogues - mentalkickinbodytrax (LTD440HZ17)
● Byron Bogues - Greatest Remixes / 2x 12" (LTD440HZ18)
● Byron Bogues - Manmachine (440HZ19)
● Byron Bogues - Minimeals Vol. 1 / 2x12" (440HZ23)
● Byron Bogues - Minimeals Vol.2 (440HZ-27)
● Byron Bogues - Shortcuts (CHOKE 03)
● 2 B - High (CHOKE 06)
● 2 B - Radiant (CHOKE 08)
● 2 B vs. Flinsch - Pearldiving (CHOKE 011)
● 2 B - Flying High (CHOKE 015)
● 2 B - Trust Ur Receiver / Special Needs, UK (NEEDS 005)
● 2 B - Trust Ur Receiver Remixes / Special Needs, UK (NEEDS 008)
● Marc Hades - Holosuite (FIEBER 21)
● Marc Hades - Bassics (MANMADE 01)
● Marc Hades - Maratone (MANMADE 03)
● Marc Hades - Whiphand (MANMADE 06)
● Marc Hades - Lighthouse (MANMADE 08)
● Space Shuffle - Sunrise (ENERGIZED 40)
● Space Shuffle - Kraft und Seele (ENERGIZED 43)
● Space Shuffle - Shufflebus (THREE O' FIVE 04)
● Space Shuffle - Victims Of Society (THREE O' FIVE 02)
● Space Shuffle - Mindbender (THREE O' FIVE 01)
● BajRam - Deep Spheres (ENERGIZED 14)
● BajRam - 4 Spirits E.P. (ENERGIZED 22)
● Unison - Unison Remixes (GENERATOR)
● Unison - Unison (GENERATOR)
● V.A. - Latenight Grooves Vol.1 (CHOKE 02)
● V.A. - Outrospectives (CHOKE 04)
● V.A. - Eruptive (ERUPTIVE 001)
● V.A. - Eruptions Part.1 (ERUPTIVE 011)
● V.A. - The Choke People - Meeting #1 (440HZ-26)
● V.A. - The Choke People - Meeting #2 (440HZ-28)
● V.A. - The Choke People - Meeting #3 (440HZ-29)
● Franklin & Bogues - Headbanger (ENERGIZED LIMITED 005)
● K. R. Michel vs. Byron Bogues - Waxload Vault (LTD440HZ16)
● Flinsch & Bogues - Loonatic (440Hz020)
● Direct Sound - Plunge (440Hz21)
● Überschallkommando - Mach 3 (ERUPTIVE 007)
● Robin Wood & The Peckers - Analogue Woodpecker (ENERGIZED 16)
● Oddball - Fear of death (23FRANKFURT)
● Ebe'n'Drum - Portamental E.P. (NO RESPECT 45)
● Aad de May - Paradise (FRANKFURT BEAT)
● French Kiss - Bambooshka / Baby Loonatic (SHEAP VINYL 007)
● Zimmermann & Bogues - B.U.T. Fool (BABYBOGUES 004)
● Markus Fix & Byron Bogues feat. Caie & Lagora - Minicompilation (CHOKE 020)
● Gayle San - Ad Hoc (ERUPTIVE 014)
● Space Frog - Follow Me (SONY/ENERGIZED)
● Space Frog - I Feel Your Pain (SONY/ENERGIZED)
● Space Frog - Lost In Space (ENERGIZED)
● Space Frog - Unendlichkeit (ENERGIZED)
● Noizmakers feat. V.E.G.A. - Electro Boogie Encounter (BMG)
● Noizmakers - Heavy Monstersound (BMG)
● M - Razzia (MAAD-WEA)
● M - Planet Claire (M)
● Lorenza - About You (BMG)
● Transformer - Can You Feel It? (ZYX)
● Movin' Souls feat. Daddy Freddy - Nonstop Juggelin (SONY)
● Uplifters - Mr. Real (SONY)
● Visitors Meet The 2 Dollar Egg - Meditation (CHOKE 01)
● Fou - Playin' games in the dark (BMG)
● Club De Hippica - Shoemakerlevi 9 (Energized)
● Lords Of Octagon - Open da House (ENERGIZED)
● Gothic Voices - Trip To Bingen (ENERGIZED)
● Human Instinct - Human Instinct (STAY TUNED REC.)
● Tuomas Rantanen - Embark (TINNITUS TONTRÄGER)
● Caie & Lagora - Dirty Wings (FORTEK 25, Netherlands)
● Robin Jacobs & Guba - Tempus Fugit (TMR 16, Italy)
● Matthias Springer - Gletscher (DIAMETRAL 013)
● Cristian Paduraru - Equipping Education (BABYBOGUES 003)